For a spa experience unlike any other in Rock Hill, call us and ask about our CoolSculpting procedure.
When you go to a spa in Rock Hill, you probably leave feeling refreshed and rejuvenated. But, does that experience give you lasting results? What if we told you there was a spa you could go to that would help you eliminate those problem fat areas? At Cool Renewal Spa, we do just that! We offer CoolSculpting, which is an FDA-cleared alternative to surgical liposuction. We do that in a spa experience setting that will make you feel pampered like any spa, but you leave knowing that, in a short time, your body will naturally eliminate the unwanted fat cells now that they have been safely killed by this technique.
The CoolSculpting procedure uses gentle vacuum pressure and cooling – no anesthesia needed, no incision in your skin or body, and no down time. You can finally get rid of that double chin, love handles, bra fat, abdominal fat, thigh fat, arm fat, and gynecomastia (male chest fat) that has haunted you despite all your best efforts to get rid of it. We can even treat two areas in one visit due to our DualSculpting capabilities. And, with our beautiful spa environment and friendly staff, you'll feel great!
The best way to learn about this revolutionary, non-surgical procedure and see our spa is to make an appointment to come in and talk with us. We do not charge for the initial assessment, and you are under no obligation to proceed. We don't even take a credit card number for this visit! You owe it to yourself to at least see and hear about this life-changing spa experience, so call us today.
FAQs About Our Spa
At Cool Renewal Spa, we welcome questions from those in the Rock Hill, North Carolina area who would like to know more about what our spa and what to expect from our personalized services. The best way to get answers is to book an appointment for a free consultation, but we thought we would share a few general questions about our spa to get you started.
Why do you offer a spa environment for this type of procedure?
We believe you deserve to feel relaxed, comfortable, and pampered, so we aim to make our office feel like a spa instead of a typical doctor's office. When faced with a choice between the two, isn't it obvious which one you'd prefer?
Why do you offer a complimentary consultation?
We believe you should be well-informed before moving forward with any procedure. Since every person is different, we can't give you specific information about pricing or what results to expect without an assessment. We don't believe you should have to spend money just to learn about the process or see the spa environment we offer.
Do you offer the services that a traditional spa does?
No, we chose to focus strictly on CoolSculpting so we could be the best at it. There are plenty of places to get massages, facials, and other spa treatments, but we prefer to be the best place in the area that offers a spa environment with the solution to naturally eliminating unwanted fat cells.
---
At Cool Renewal Spa, we offer a spa experience to residents of Hickory, Charlotte, Lake Norman, Rock Hill, Mooresville, Cornelius, Huntersville, Pineville, Matthews, and the rest of North Carolina.
| | |
| --- | --- |
| | Many of us have bulges of stubborn fat. |
| | Those unwanted bulges contain fat cells, which can be resistant to diet and exercise. |
| | Coolsculpting uses controlled cooling to target and crystallize fat cells. |
| | Crystallized fat cells gradually die, and are naturally reduced from your body. |
| | In the weeks and months following treatment, the remaining fat cells condense, reducing the fat layer. |
| | Coolsculpting lets you say goodbye to stubborn fat without surgery. |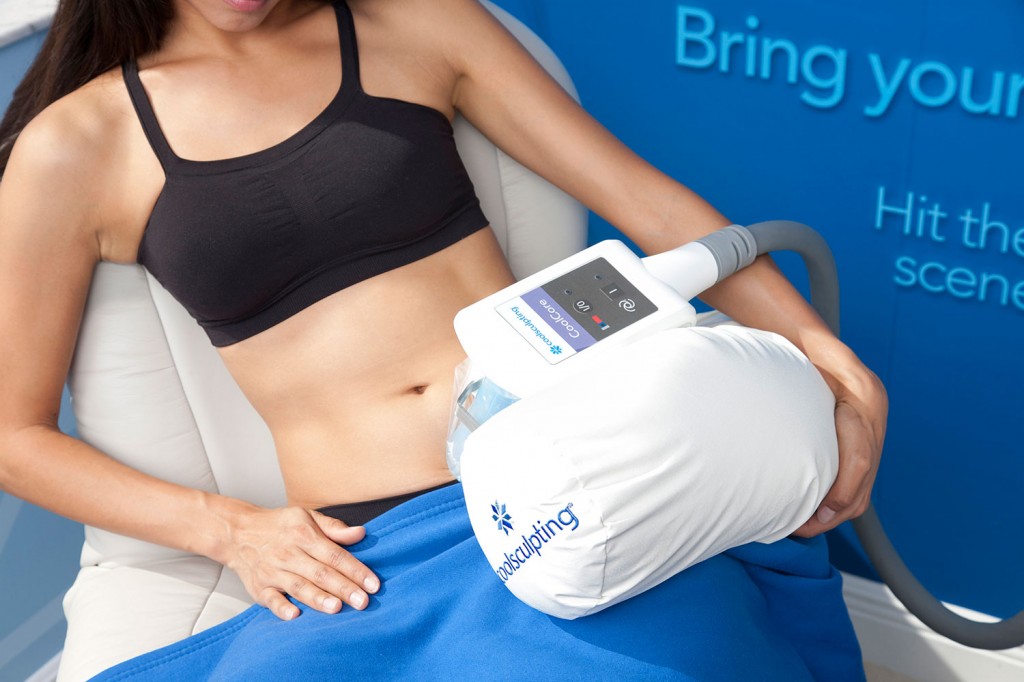 | | |
| --- | --- |
| | Many of us have bulges of stubborn fat. |
| | Those unwanted bulges contain fat cells, which can be resistant to diet and exercise. |
| | Coolsculpting uses controlled cooling to target and crystallize fat cells. |
| | Crystallized fat cells gradually die, and are naturally eliminated from your body. |
| | In the weeks and months following treatment, the remaining fat cells condense, reducing the fat layer. |
| | Coolsculpting lets you say goodbye to stubborn fat without surgery. |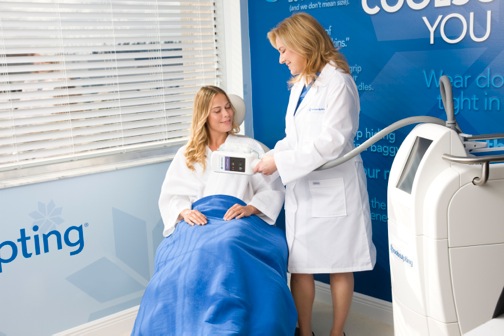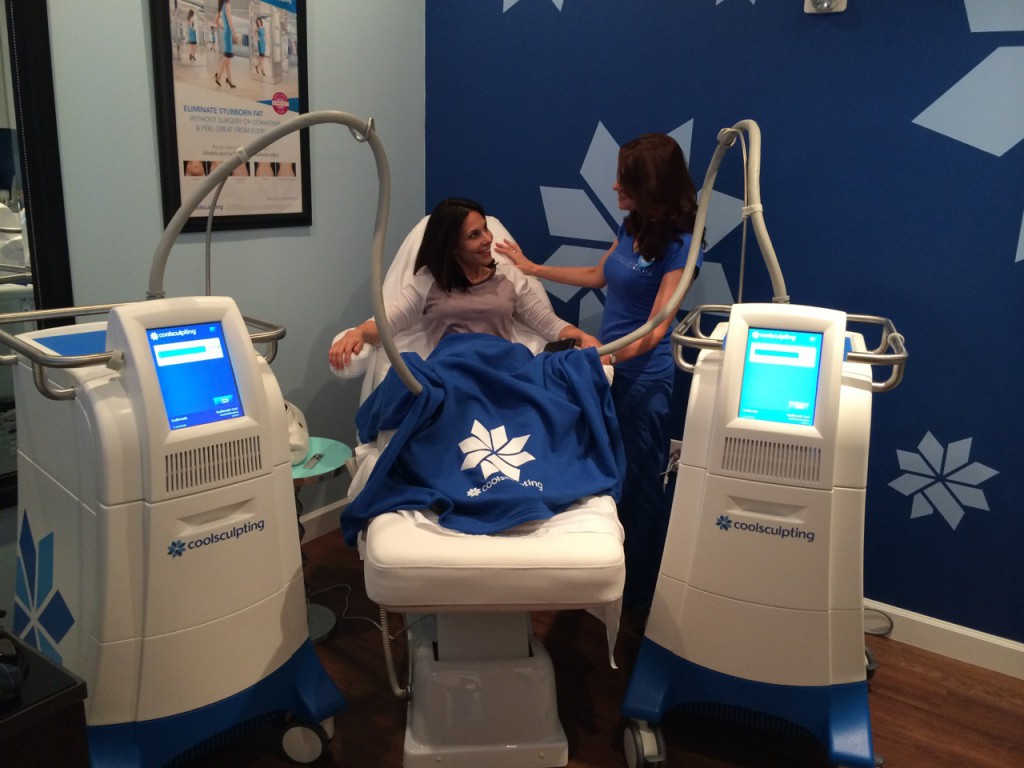 ---
Real patients discuss their experiences with CoolSculpting
Similar Services We Offer: