We know you will see and feel the difference in Pineville when you choose our spa.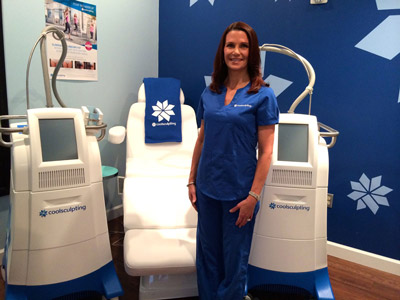 Wouldn't it be nice if you could get a spa experience that also allowed you to get rid of stubborn fat cells? Sounds too good to be true, right? Now you can achieve your goal of relaxing time at the spa while also achieving your health and body image goals with us at Cool Renewal Spa. How is this possible? With our innovative CoolSculpting technology!
Cool Sculpting allows you to attack stubborn areas of body fat without painful surgeries or time away from your normal routine. At Cool Renewal Spa, you can sit back and relax while we freeze stubborn fat cells in the areas you choose to target – with the result being that your body will naturally rid itself of the dead cells and you never had to take time out of your daily activities. This leaves you feeling confident and looking your best without the hassles and stress of going under the knife.
And why should you have to sit in a cold doctor's office in Pineville, North Carolina to have this easy procedure? Our spa offers the complete package, so you can enjoy the results and our spa experience! CoolSculpting technology is FDA-cleared, and at Cool Renewal Spa, this is our exclusive offering. That means we are the best at what we do, and we know you will see and feel the difference when you choose our spa.
Contact us at Cool Renewal Spa to learn more about CoolSculpting and to set up your consultation. We can't wait to help you achieve your goals!
FAQs About Our Spa
At Cool Renewal Spa, we welcome questions from those in the Pineville, North Carolina area who want to know more about our spa and what to expect from our services. The best way to get personalized answers relative to your specific situation is to book a free consultation, but we thought we would share a few common questions about our spa to give you a general idea.
Why do you choose to offer a spa environment?
Everyone deserves a bit of "me" time to relax and rejuvenate. Our spa environment gives you a break from your hectic day so you are in a better mental state to go on with your day after your session is finished.
Why does the process begin with a full assessment?
Every person is different, so we take the time to assess your situation and objectives so we can develop a treatment plan that fits your needs. The full body assessment is necessary to address your questions, provide you with specific pricing, and let you know what to expect in terms of number of visits and results.
Are results immediate upon the visit to your spa?
While you will enjoy leaving in a more relaxed mood than when you entered, it takes a bit more time to see a result in fat cells. You may start to see changes in the treated areas as quickly as three weeks after your treatment and will experience the most dramatic results after one to three months. Your body is still flushing fat cells and will continue doing so for up to four to six months after treatment.
---
At Cool Renewal Spa, we offer a spa experience to residents of Hickory, Charlotte, Lake Norman, Rock Hill, Mooresville, Cornelius, Huntersville, Pineville, Matthews, and the rest of North Carolina.
| | |
| --- | --- |
| | Many of us have bulges of stubborn fat. |
| | Those unwanted bulges contain fat cells, which can be resistant to diet and exercise. |
| | Coolsculpting uses controlled cooling to target and crystallize fat cells. |
| | Crystallized fat cells gradually die, and are naturally reduced from your body. |
| | In the weeks and months following treatment, the remaining fat cells condense, reducing the fat layer. |
| | Coolsculpting lets you say goodbye to stubborn fat without surgery. |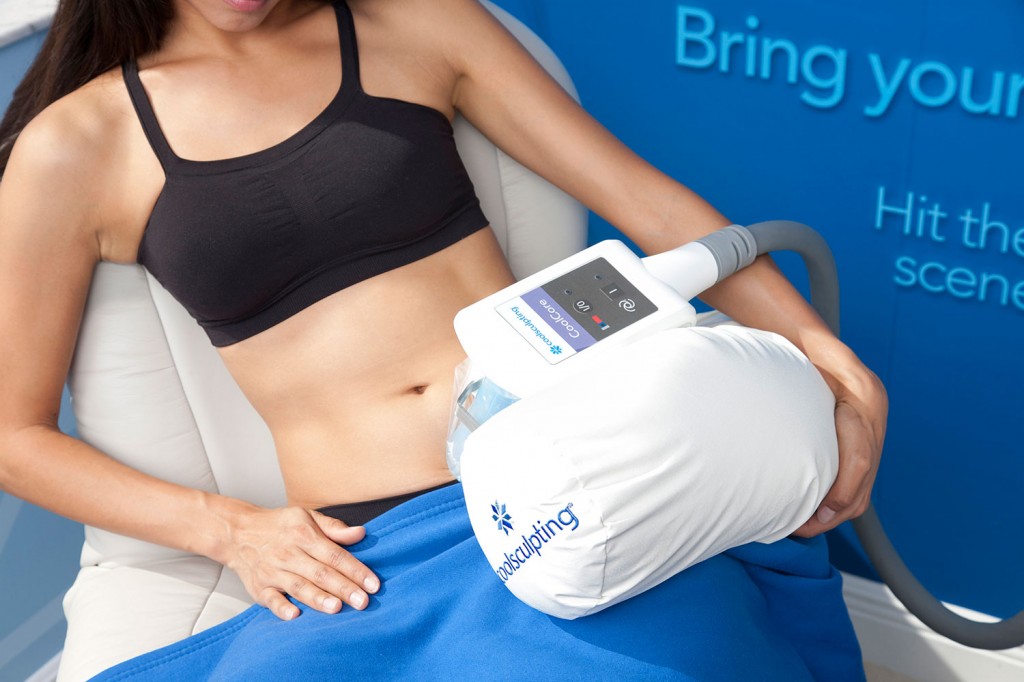 ---
Real patients discuss their experiences with CoolSculpting
Similar Services We Offer: