NEW TREATMENT TO
REDUCE YOUR DOUBLE CHIN
The #1 non-invasive fat reduction treatment can now treat under the chin
Results in just 1-2 visits
Requires no needles, surgery, or downtime
Cool Renewal Spa is the nation's only dedicated CoolSculpting Center
1IN A RECENT CLINICAL STUDY
USING OUR NEW COOLMINI™ APPLICATOR:
93% of patients were satisfied with their results
93% of participants would recommend the treatment
Nearly 90% of participants felt the procedure improved the contour of their chin
1Data on file. ZELTIQ Aesthetics, Inc.
The CoolMini™ Aplicator
can also treat underarms and knees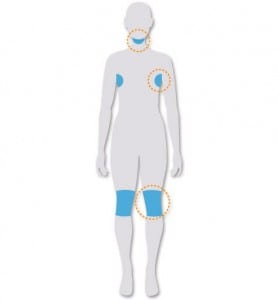 The CoolSculpting® Treatment is the first and only non-surgical fat reduction technology to be FDA cleared for improved appearance of lax tissue after treatment for a double chin. An 18-week study found that 77% of patients visibly showed improved submental tissue laxity.
93% of participants were satisfied with their results
93% of participants would recommend the treatment
Nearly 90% of participants felt the procedure improved the contour of their chin