Hickory residents are learning that a spa can be so much more!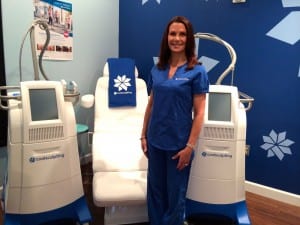 Have you ever thought that a spa could be helpful at eliminating stubborn fat without diet or exercise? It can be when you choose Cool Renewal Spa, which is conveniently located near Hickory, North Carolina. We are a totally different type of spa experience because we offer one and only one service – CoolSculpting, which uses Cryolipolysis™ fat-freezing technology developed by renowned Harvard scientists, Dr. Dieter Manstein and Dr. Rox Anderson.
Our staff has been fully trained in this revolutionary treatment, which gets rid of those stubborn fat cells from many targeted areas of your body. If you have unwanted love handles, a double chin, arm sag, fat on your inner or outer thighs, fat on your abdomen, or other locations, let us show you the ultimate spa experience that will naturally eliminate the fat cells.
CoolSculpting is an FDA-cleared alternative to liposuction that does not use incisions or anesthetics. Because of this, there is no downtime, so you can return to your regular activities right after you complete your treatment. You'll love the spa environment here, but we can also minimize your visits by offering DualSculpting because we have numerous machines available. This means you can have two areas taken care of in one visit!
It is easy to get started at our spa. Just give us a call or book your free consultation online. We'll answer all your questions and let you know what you can expect each time you visit our spa for a treatment, whether you need just a single visit for a problem area or want to take care of various areas over time.
FAQs About Our Spa
At Cool Renewal Spa, we welcome questions from those in the Hickory, North Carolina area who want to know more about what we have to offer. The best way to get answers is by booking a free consultation appointment, but we thought we would share a few common questions about our spa with you here.
What can I expect when I visit your spa?
This may not be a typical spa, but we still want all of our patients to receive a spa experience. Everyone who visits us receives personalized service. You can expect to have a comfortable and relaxing experience while we perform CoolSculpting or one of our other fat reduction treatments.
Why is an assessment needed to develop a personalized treatment plan?
We utilize the assessment to determine the location(s) and amount of stubborn fat you have so we can provide you with information about what is involved that is as accurate as possible. We believe you should have a clear idea going in regarding what it will take to remove stubborn fat from specific areas of your body and the results you can expect if you follow the personalized treatment plan that we develop.
Why do you call yourself a spa if you don't offer traditional spa services?
Spas are designed to provide a comfortable and relaxing environment and help you feel better when you leave than you did when you came in. We certainly qualify by that definition! Schedule a consultation today to see for yourself, and we are confident you will agree that we offer the ultimate spa experience.
---
At Cool Renewal Spa, we offer a spa experience to residents of Hickory, Charlotte, Lake Norman, Rock Hill, Mooresville, Cornelius, Huntersville, Pineville, Matthews, and the rest of North Carolina.
| | |
| --- | --- |
| | Many of us have bulges of stubborn fat. |
| | Those unwanted bulges contain fat cells, which can be resistant to diet and exercise. |
| | Coolsculpting uses controlled cooling to target and crystallize fat cells. |
| | Crystallized fat cells gradually die, and are naturally eliminated from your body. |
| | In the weeks and months following treatment, the remaining fat cells condense, reducing the fat layer. |
| | Coolsculpting lets you say goodbye to stubborn fat without surgery. |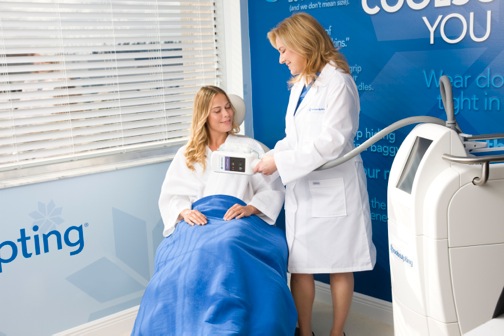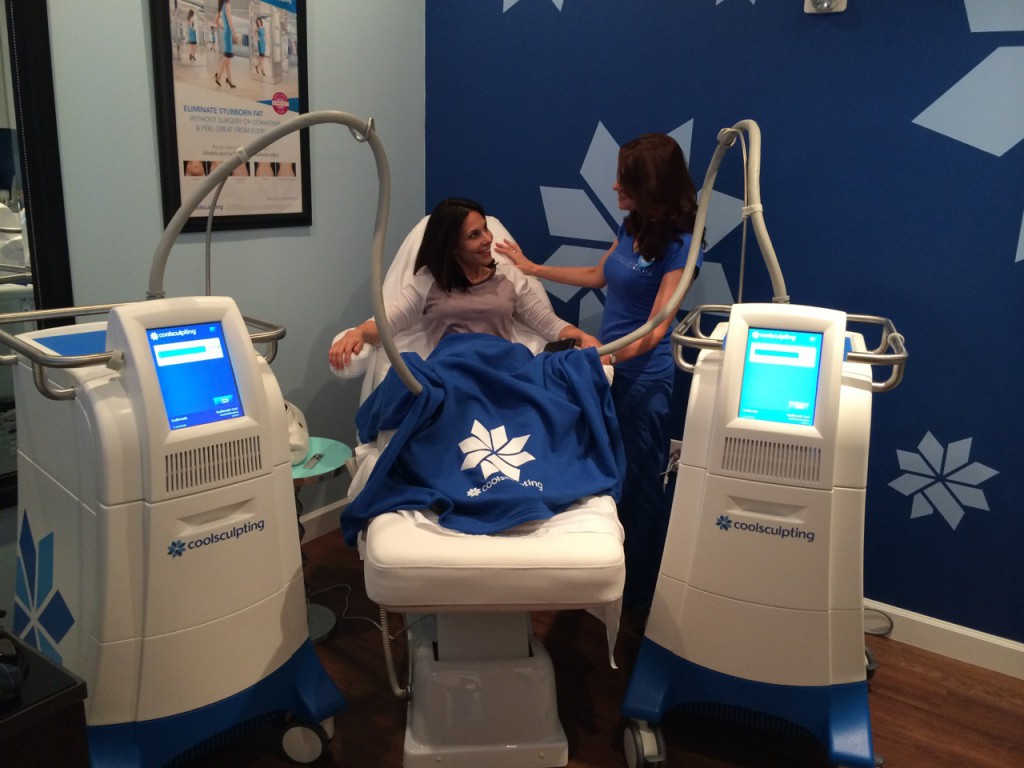 ---
Real patients discuss their experiences with CoolSculpting
Similar Services We Offer: