Laser hair removal works by targeting the hair follicles beneath the skin's surface.
Laser hair removal is a popular cosmetic procedure that uses concentrated beams of laser light to remove unwanted hair from various parts of the body. It's a non-invasive and highly effective method for achieving long-term hair reduction or permanent hair removal.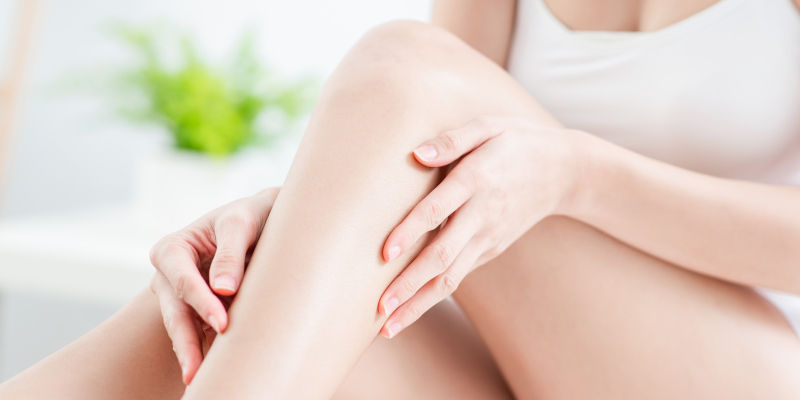 This treatment is suitable for both men and women and can target hair on the face, legs, arms, underarms, bikini line, and more.
How does laser hair removal work?
Laser hair removal works by targeting the hair follicles beneath the skin's surface. The laser emits a specific wavelength of light that is absorbed by the pigment in the hair follicles. This energy transforms into heat, effectively damaging or destroying the hair follicle's ability to grow hair. As a result, treated hair falls out, and over multiple sessions, patients can enjoy long-lasting hair reduction.
Benefits of Laser Hair Removal:
Long-lasting results: Laser hair removal can provide months to years of smooth, hair-free skin.
Speed and efficiency: Each treatment session is relatively quick, depending on the target area.
Minimal discomfort: Our laser system, the Nobleen, incorporates cooling technology to minimize discomfort during treatment.
Versatility: Laser hair removal can be used on various skin types and hair colors.
Other Benefits of Our Nobleen Laser:
Cosmetic Dermatology: Skin rejuvenation, wrinkle reduction, and scar revision.
Tattoo removal: Precisely targets and removes unwanted tattoos of all colors.
Is Laser Hair Removal Right for You?
Laser hair removal is a safe and effective option for most individuals. However, its suitability may vary based on skin type, hair color, and medical history. It's essential to consult with a licensed practitioner to determine if laser hair removal is the right choice for you and to discuss your treatment plan.
Contact us at Cool Renewal Spa to learn more about our laser hair removal treatments for those in the Charlotte, North Carolina area.
Get started today!
---
At Cool Renewal Spa, we offer laser hair removal treatments to residents of Charlotte, Hickory, Lake Norman, Rock Hill, Mooresville, Cornelius, Huntersville, Pineville, Matthews, and the rest of North Carolina.