You can reduce persistent fat simply by taking a quick trip to our spa in Charlotte, NC!
When you think about going to the spa, you probably envision yourself getting a massage, having a pedicure done, or getting your hair colored. However, what if we told you that you could reduce persistent fat simply by taking a quick trip to our spa in Charlotte, North Carolina? At Cool Renewal Spa, we're changing what it means to go to the spa with our body sculpting services.
The main thing that makes our spa unique is that we are the only one in the Charlotte area that provides the CoolSculpting procedure. This innovative treatment method uses cooling and gentle vacuum pressure to freeze unwanted fat cells in your abdomen, waist, thighs, armsand back. Most of our patients see results within three weeks after treatment and continue to see progressive results for up to three months after the initial procedure.
At Cool Renewal Spa, we're dedicated to not only getting you realizable results, but also to ensuring that your experience at our spa is enjoyable, relaxing, and comfortable. The revolutionary fat-treatment methods we provide only take about an hour to complete, and during that time, you can sit back, browse the internet, watch a movie, read a book, or just relax. We realize that your time is precious and will do everything we can to make sure the time you spend with us is as good for your body as it is for your mind.
Stop spending hours at the gym and eating a restrictive diet that just doesn't get you results– turn to us at Cool Renewal Spa. We're confident that the time you spend with us will be unlike any other spa trip you've taken before!

FAQs about Our Spa
At Cool Renewal Spa in Charlotte, North Carolina, we understand that you might have a variety of questions before your first appointment at our spa. You can rest assured that we'll address them during your visit, but we thought we would share a few common questions so you'll know more about what to expect.
Why does your spa do only CoolSculpting?
We felt that we could offer the best overall experience and results if we were to focus on CoolSculpting instead of offering a variety of fat cell reduction treatment options.
What if I have more than one area of stubborn fat?
We have more CoolSculpting machines at our spa than most places. This enables us to dual sculpt to cut your treatment time in half.
Do I have to provide a credit card to set up an appointment at your spa?
No! We offer free assessments so you can learn about what our spa has to offer. You are under no obligation so a deposit is completely unnecessary.
Why do you call your location a spa?
We have been diligent at creating a spa-like environment so that our guests can relax and enjoy a comfortable experience. You'll leave feeling refreshed and have the knowledge that before long you'll see impressive results!
What is the purpose of the assessment at your spa?
The assessment appointment is designed to ascertain if you are a good candidate for the CoolSculpting procedure and to fully explain how it works, what to expect, and to address any questions you have.
---
At Cool Renewal Spa, we offer a spa experience to residents of Hickory, Charlotte, Lake Norman, Rock Hill, Mooresville, Cornelius, Huntersville, Pineville, Matthews, and the rest of North Carolina.
| | |
| --- | --- |
| | Many of us have bulges of stubborn fat. |
| | Those unwanted bulges contain fat cells, which can be resistant to diet and exercise. |
| | Coolsculpting uses controlled cooling to target and crystallize fat cells. |
| | Crystallized fat cells gradually die, and are naturally reduced from your body. |
| | In the weeks and months following treatment, the remaining fat cells condense, reducing the fat layer. |
| | Coolsculpting lets you say goodbye to stubborn fat without surgery. |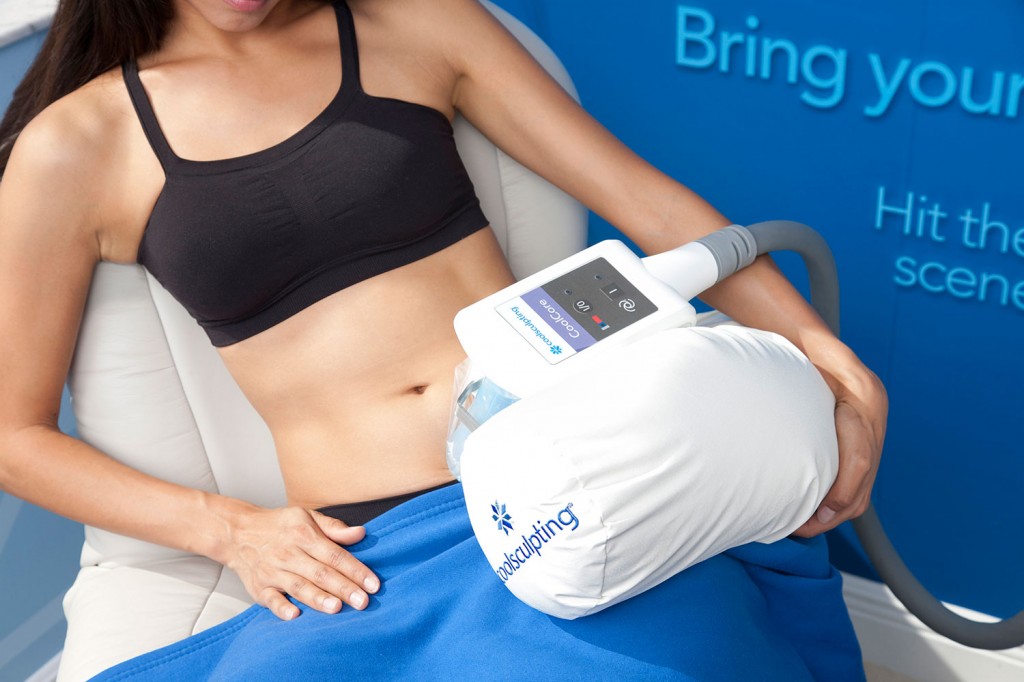 ---
Real patients discuss their experiences with CoolSculpting
Similar Services We Offer: