Our spa is unique because it is the only one in the Lake Norman, NC area that exclusively offers the CoolSculpting procedure.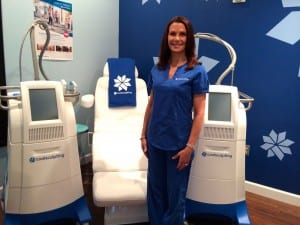 Getting your hair colored, having a massage done, or getting a pedicure are all activities you envision yourself doing when you take a trip to the spa. However, at Cool Renewal Spa, we want to change the way you think about going to the spa with our body sculpting services.
Our spa is unique because it is the only one in the Lake Norman, North Carolina area that exclusively offer the CoolSculpting procedure. Using gentle vacuum pressure and cooling, this treatment method can freeze unwanted fat cells on your arms, back, thighs, waist, and abdomen. After the initial procedure is performed and these fat cells are shed by the body naturally, most of our patients see progressive results for up to three months.
Although our spa is focused on helping you achieve noticeable results, we also want to make sure that your experience with us is completely comfortable, relaxing, and enjoyable. When you come in for CoolSculpting, you can sit back and relax while watching a movie, browsing the internet, or reading a book. We realize that you lead a busy life, and our professional team will make sure that the time you spend with us is good for your body and your mind.
If you are tired of not getting results after eating a restrictive diet and spending hours at the gym, contact us at Cool Renewal Spa today to schedule your free consultation. We can't wait to have you visit our spa and for you to realize the many benefits of CoolSculpting.
FAQs About Our Spa
At Cool Renewal Spa, we welcome questions from those in the Lake Norman, North Carolina area who want to know more about what we have to offer at our spa. The best way to get the answers you seek is by booking a free consultation, but we thought we would share a couple of common questions about our spa with you here.
How does your spa differ from a traditional spa?
We do not offer the services that you typically expect to find at a spa. You won't find massages, facials, or any of that here. We focus specifically on helping you eliminate stubborn fat from key areas of your body. By focusing on one thing, we can do it better than you might expect. That is not to say we aren't like a spa in some ways, however. For example, our spa is unquestionably the relaxing and enjoyable experience you would expect, and you will leave with a smile on your face!
What does it cost to come to your spa?
The consultation visit is free, so you can learn more about what we do and what to expect. You will find that our services are actually very affordable compared to more invasive procedures like liposuction. The price is based on the number of areas we treat and how many visits are needed based on your specific desires, body type, and other factors. You will find that our pricing is very competitive in the marketplace and well worth the investment to give you the body you've always wanted!
---
At Cool Renewal Spa, we offer a spa experience to residents of Hickory, Charlotte, Lake Norman, Rock Hill, Mooresville, Cornelius, Huntersville, Pineville, Matthews, and the rest of North Carolina.
| | |
| --- | --- |
| | Many of us have bulges of stubborn fat. |
| | Those unwanted bulges contain fat cells, which can be resistant to diet and exercise. |
| | Coolsculpting uses controlled cooling to target and crystallize fat cells. |
| | Crystallized fat cells gradually die, and are naturally eliminated from your body. |
| | In the weeks and months following treatment, the remaining fat cells condense, reducing the fat layer. |
| | Coolsculpting lets you say goodbye to stubborn fat without surgery. |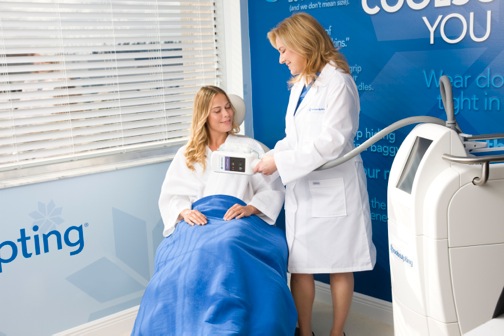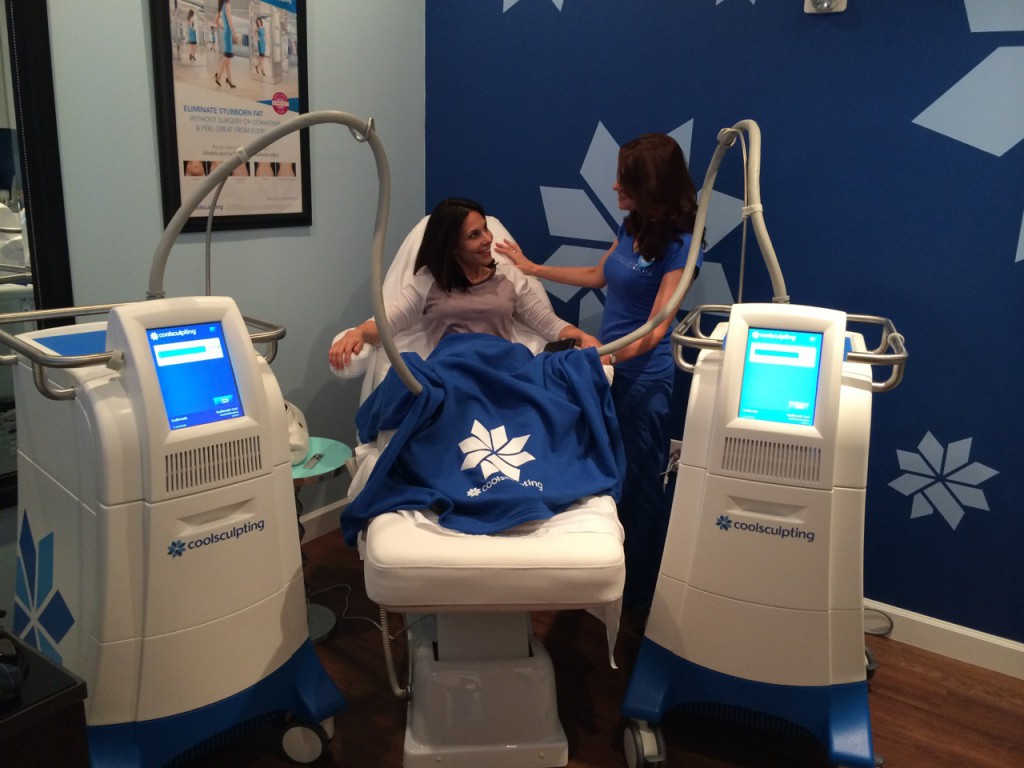 ---
Real patients discuss their experiences with CoolSculpting
Similar Services We Offer: