Liposuction Alternative, Lake Norman, NC
If you're looking for a liposuction alternative in Lake Norman, NC, we want you to consider the innovative CoolSculpting procedure.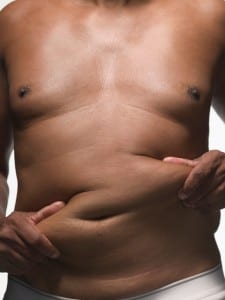 You might feel like liposuction is your only option if you've done everything else you can to make stubborn deposits of fat on your stomach, double chin, back, arms, or waistline go away. Although this treatment option might get you results, it can be discouraging to face weeks of recovery time once you have liposuction done. If you're still looking for a liposuction alternative that can get you noticeable results, our team at Cool Renewal Spa has good news for you. At our spa, which serves the Lake Norman, North Carolina area, we are proud to offer the CoolSculpting procedure. Using controlled cooling, this liposuction alternative crystallizes unwanted fat cells and forces them to be gradually eliminated from the body. Ultimately, this procedure gives you the ability to get rid of unwanted, stubborn fat without having to undergo surgery. One of the best parts of this liposuction alternative is that you don't have to spend weeks on the couch recovering. Since CoolSculpting only takes about an hour to complete and because it's noninvasive, you can walk right out the doors of our spa knowing that you are well on your way to achieving the body you've always wanted. Take that next step and contact us at Cool Renewal Spa today to find out more about CoolSculpting, how it works, and how it can help you achieve great results. Remember, we are always more than happy to address your concerns and answer any questions you might have.
Your Questions About CoolSculpting Answered
Getting rid of excess fat can feel like an uphill battle, but you don't have to undergo liposuction to get results. We have answered some common questions we get asked about CoolSculpting below and how it can help you reach your goals.
What are some of the advantages of CoolSculpting?
CoolSculpting is noninvasive and requires no recovery time. After your CoolSculpting appointment, you can go right back to work or drive yourself home without any downtime.
Does CoolSculpting actually get results?
Yes! We would be happy to show you some of our clients' progress photos to show you exactly how well CoolSculpting can work in combination with a healthy diet and regular exercise.
Does your spa do any other types of procedures?
No. CoolSculpting is the only procedure we focus on, so we can get it absolutely right for our patients.
How long does an appointment take?
Plan for about an hour or more. If you have us perform DualSculpting, the process can be much shorter. We also make appointments as relaxing and enjoyable as possible, so come ready to sit back, close your eyes for a little bit, read your book, or watch a show.
How can I learn more?
We are your best resource for accurate, helpful CoolSculpting information. We can talk to you over the phone, or we would be happy to schedule a consultation with you to help you understand more about CoolSculpting and how it works.
---
At Cool Renewal Spa, we offer a liposuction alternative to residents of Lake Norman, Charlotte, Hickory, Rock Hill, Mooresville, Cornelius, Huntersville, Pineville, Matthews, and the rest of North Carolina.
| | |
| --- | --- |
| | Many of us have bulges of stubborn fat. |
| | Those unwanted bulges contain fat cells, which can be resistant to diet and exercise. |
| | Coolsculpting uses controlled cooling to target and crystallize fat cells. |
| | Crystallized fat cells gradually die, and are naturally eliminated from your body. |
| | In the weeks and months following treatment, the remaining fat cells condense, reducing the fat layer. |
| | Coolsculpting lets you say goodbye to stubborn fat without surgery. |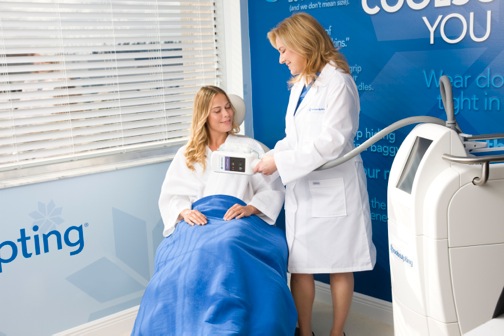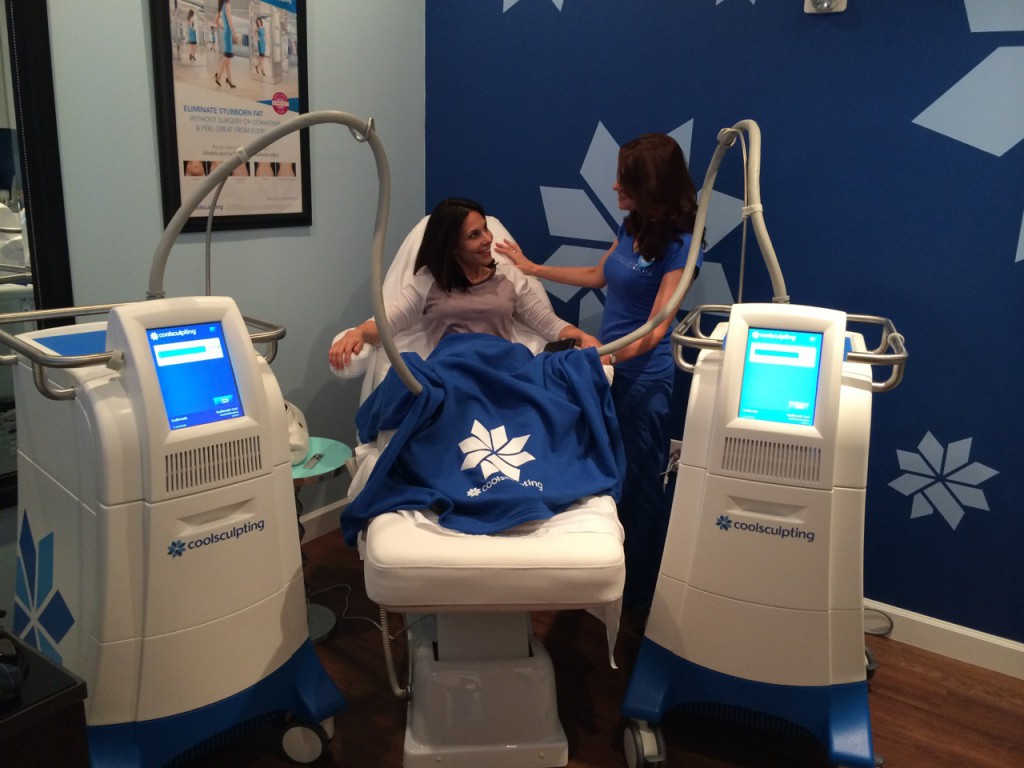 ---
Real patients discuss their experiences with CoolSculpting
Similar Services We Offer: