Benefits of CoolSculpting,
Hickory, NC
Learn the many benefits of CoolSculpting that Hickory residents can enjoy.
It can be rather frustrating to deal with stubborn fat that just won't go away, no matter how much you diet or exercise. Various things in our lives can result in these pockets of fat that often hold toxins that can adversely affect your health. At Cool Renewal Spa, we understand your frustration, so we offer a solution that beats every other method for getting rid of that fat.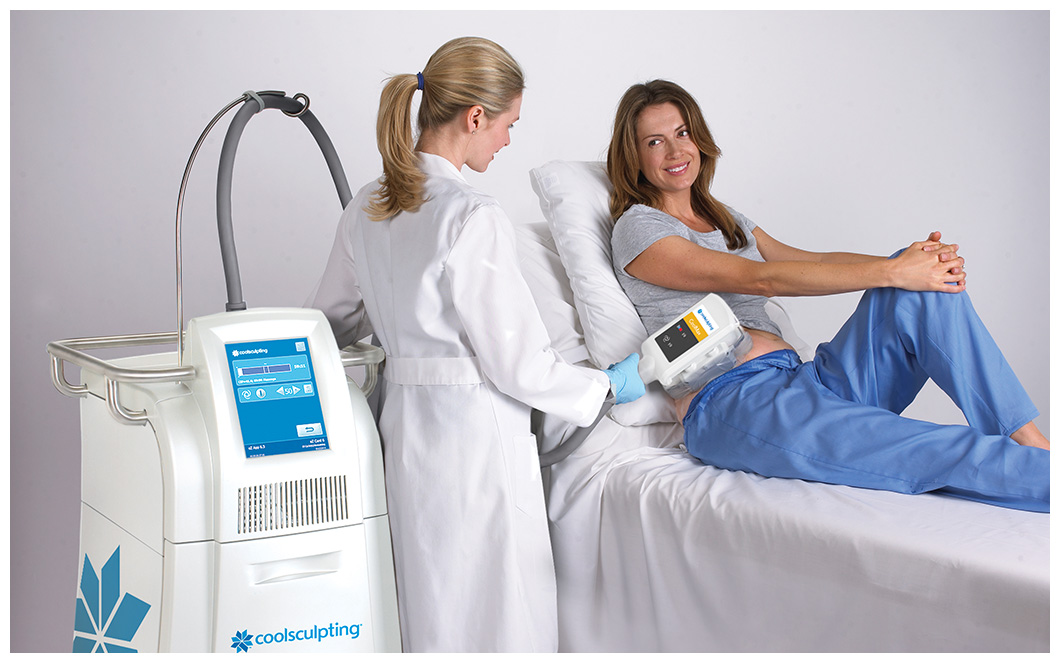 Our CoolSculpting services are ideal for removing love handles, upper back fat pockets, double chins, fat pockets on inner or outer thighs, sag on arms, male chest (gynecomastia), and abdomen fat pockets. There are a number of benefits of CoolSculpting to consider.
Confidence – You will enjoy more confidence when you feel good about yourself, and getting rid of unwanted fat pockets goes a long ways toward accomplishing that. One of the key benefits of CoolSculpting is getting the appearance you desire.
Release Toxins – One of the reasons why the human body creates fat cells is to insulate toxins. It doesn't do a great job of that, however, because the toxins can still affect your health adversely. By safely chilling the fat cells to damage them, your body then eliminates them and the encased toxins.
Liposuction Alternative – Our process is an FDA-cleared alternative to liposuction and is favored by those who wish to avoid the incisions and down time that liposuction entails. This is one of the most loved benefits of CoolSculpting. You can return to your regular routine right after being treated!
Give us a call to schedule a free consultation, so you can get all your questions answered about the benefits of CoolSculpting. We are easily accessible to those in Hickory, North Carolina.
---
At Cool Renewal Spa, we can show you the benefits of CoolSculpting in Hickory, Charlotte, Lake Norman, Rock Hill, Mooresville, Cornelius, Huntersville, Pineville, Matthews, and the rest of North Carolina.
| | |
| --- | --- |
| | Many of us have bulges of stubborn fat. |
| | Those unwanted bulges contain fat cells, which can be resistant to diet and exercise. |
| | Coolsculpting uses controlled cooling to target and crystallize fat cells. |
| | Crystallized fat cells gradually die, and are naturally reduced from your body. |
| | In the weeks and months following treatment, the remaining fat cells condense, reducing the fat layer. |
| | Coolsculpting lets you say goodbye to stubborn fat without surgery. |
---
Real patients discuss their experiences with CoolSculpting
Similar Services We Offer: