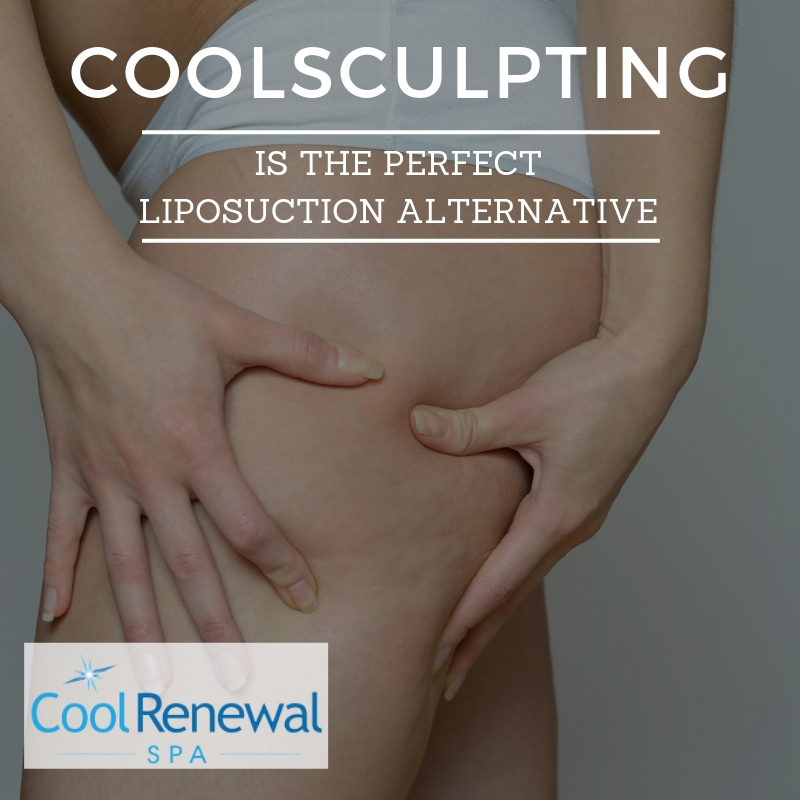 Stubborn belly fat? Double chin? Cellulite on your thighs? If you are like thousands of Americans who are unhappy with their body despite diet and exercise, you may be looking for solutions to improve your body. However, many of us do not want to go through surgery to get the desired effect. Luckily, at Cool Renewal Spa, we offer a liposuction alternative that doesn't require anesthesia and still allows you to get your desired results.
CoolSculpting is a non-invasive procedure that targets different areas of your body by freezing fat cells which are then naturally disposed of by the body. This liposuction alternative is cleared by the FDA and offers patients an option for an improved look and feel without taking time away from their daily lives. A CoolSculpting appointment only takes about an hour, and you can easily resume normal daily activities afterwards. Whether you start your day with a treatment, stop in on your lunch break, or end your day with a full spa experience, you will love the benefits CoolSculpting offers as a liposuction alternative!
At Cool Renewal Spa, we are the first and only Charlotte, NC spa dedicated to the CoolSculpting procedure. You will see results in as little as three weeks, and you will never have to miss a beat of your normal daily life. If you think CoolSculpting may be the perfect solution for you, contact us today to learn more about how this procedure can benefit you. Don't settle for something less – and don't wait to call. We are available to assist you!