Body Sculpting Services, Pineville, NC
Each of our team members has been fully trained to understand and effectively perform the body sculpting services we provide near Pineville, NC.
As the first and only spa near Pineville dedicated to performing the CoolSculpting procedure, Cool Renewal Spa is here to help you reduce persistent fat that has been keeping you from achieving the body you've always wanted. There are two main body sculpting services that we provide in a spa environment: CoolSculpting and DualSculpting. CoolSculpting is an FDA-cleared alternative to liposuction that reduces stubborn bulges of fat on your abdomen, thighs, back, stomach, arms and waistline. During the procedure, our staff will:
Place a protective gel pad over the area to be treated
Use gentle vacuum pressure and cooling to freeze fat cells beneath the skin
Allow you to watch a movie, browse the internet, read a magazine, or just relax throughout the duration of the process
At the conclusion of the treatment, you will literally be able to get up, walk out our door, and go back to your daily activities. The main difference between our CoolSculpting and DualSculpting body sculpting services is that DualSculpting uses two CoolSculpting machines instead of just one. This way, you can cut your treatment time in half. Our facility was specifically designed for your comfort, and each of our team members has been fully trained to understand and effectively perform the body sculpting services we provide. If you've been looking for a simple, effective, and non-invasive way to reduce unwanted fat, contact us at Cool Renewal Spa today to schedule a consultation.
CoolSculpting– We are the first and only spa near Pineville that is dedicated to CoolSculpting. With the CoolSculpting procedure, you can lose unwanted fat without exercise, dieting, or surgery. Say goodbye to muffin tops, love handles, and unsightly fat in your belly, thighs, back and more!
DualSculpting– Want to cut your fat freezing treatment time in half? Contact us to learn more about DualSculpting, a procedure during which two CoolSculpting machines are attached to your body at the same time, allowing your treatment time to be cut in half.
Spa Experience– When you visit us at Cool Renewal Spa, not only will you have unwanted fat removed from your body without needles or surgery, but you'll also enjoy a relaxing day of pampering! We are proud to offer a true spa environment, making sure you are comfortable and relaxed before, during, and after your CoolSculpting procedure.
Body Sculpting Consultations– Not sure if CoolSculpting is right for you? Contact us at Cool Renewal Spa in Charlotte to schedule a free body sculpting consultation, during which we can answer all your questions and determine if you are a good candidate for CoolSculpting.
---
At Cool Renewal Spa, we offer body sculpting services to residents of Pineville, Rock Hill, Charlotte, Hickory, Lake Norman, Mooresville, Cornelius, Huntersville, Matthews, and the rest of North Carolina.
| | |
| --- | --- |
| | Many of us have bulges of stubborn fat. |
| | Those unwanted bulges contain fat cells, which can be resistant to diet and exercise. |
| | Coolsculpting uses controlled cooling to target and crystallize fat cells. |
| | Crystallized fat cells gradually die, and are naturally reduced from your body. |
| | In the weeks and months following treatment, the remaining fat cells condense, reducing the fat layer. |
| | Coolsculpting lets you say goodbye to stubborn fat without surgery. |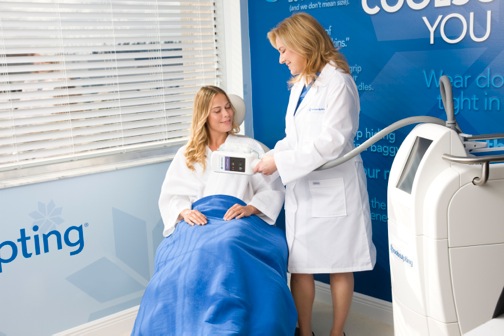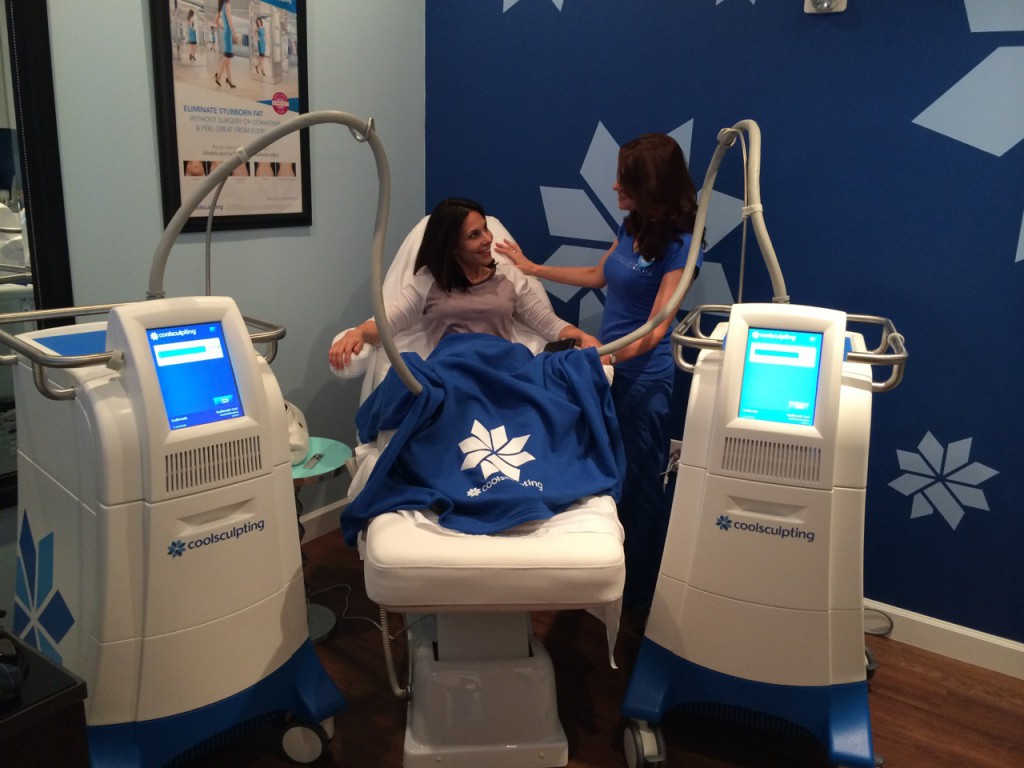 ---
Real patients discuss their experiences with CoolSculpting
Similar Services We Offer: