Through the use of CoolTone technology, you can experience incredible results.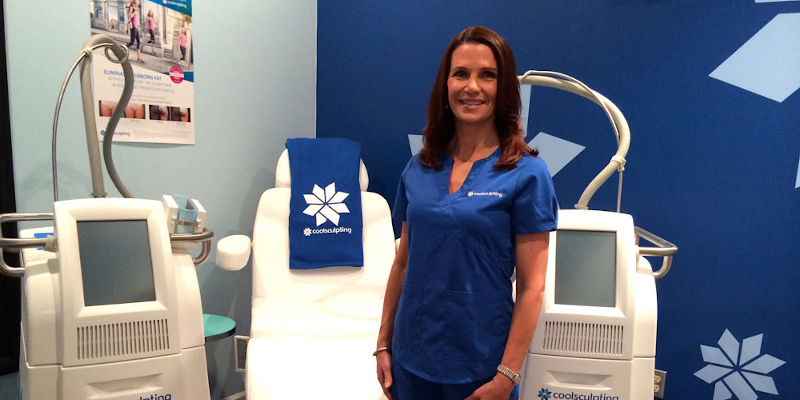 When you're committed to a healthy lifestyle, it's frustrating to find that certain areas of the body don't respond to diet and exercise. Dealing with stubborn fat on your midsection, thighs, waist, or other areas is no longer a battle you have to fight alone. At Cool Renewal Spa, we offer specialized treatment options that eliminate stubborn fat cells for good. Through the use of CoolTone technology, you can experience incredible results. We offer our services to those throughout the state of North Carolina in a relaxing spa atmosphere.
CoolTone technology is a groundbreaking advancement in the body sculpting industry. A treatment utilizing this technology creates rapid muscle contractions to quickly and easily increase muscle mass, strength, tone, and definition. Many of our clients experience improved athletic performance and improved physical appearances after treatments. CoolTone technology utilizes Magnetic Muscle Stimulation (MMS) that penetrates the fat and skin layers, targeting only the muscle layer of your body. By inducing involuntary muscle contractions, the procedure allows the body to respond by strengthening the fibers of the treated muscles.
After your CoolTone procedure, you'll likely notice a more toned, defined appearance. We can treat your abdomen, buttocks, and/or thighs, depending on where you want to improve muscle definition and tone. You also don't have to worry about taking time off, as the treatment requires no downtime. In fact, you can head straight to the gym after we finish. Contact us at Cool Renewal Spa to schedule a no-risk consultation and talk to our experienced technicians about how CoolTone can help enhance and improve the contours of your body.
---
At Cool Renewal Spa, we offer the CoolTone technology to residents of Charlotte, Hickory, Lake Norman, Rock Hill, Mooresville, Cornelius, Huntersville, Pineville, Matthews, and the rest of North Carolina.