Losing belly fat fast is no problem when you go through CoolSculpting.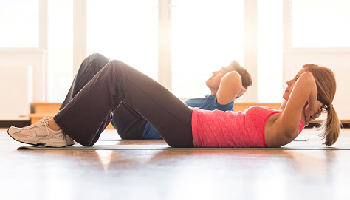 Losing belly fat fast is no small feat, and it's something that many people struggle with, even when they're vigilant with their diet and exercise routine. The midsection is an area where fat tends to accumulate, and this often becomes even more magnified if you've had children. You may look into surgical procedures designed to help you lose belly fat quickly, but these procedures are often invasive and quite painful, requiring substantial downtime for recovery. Instead of taking time away from your busy life or experiencing unnecessary discomfort, talk to one of our technicians at Cool Renewal Spa about CoolSculpting, available to those throughout North Carolina.
CoolSculpting is a non-invasive procedure that requires no downtime, no incisions, and no anesthesia. It uses gentle vacuum pressure and targeted cooling to damage the fat cells on your midsection. When the fat cells become damaged, your body will naturally eliminate them over the weeks following the procedure. As a result, you'll be able to achieve the body shape you've always wanted. Losing belly fat fast is no problem when you go through CoolSculpting. Since the procedure targets fat cells specifically, you don't have to worry about damage to the surrounding skin or tissues.
The CoolSculpting procedure is cleared by the FDA and is helping many people achieve their goals of losing belly fat fast. At Cool Renewal Spa, we focus exclusively on this treatment, so our technicians are trained and experienced. Our team of experts is here to answer any questions you might have about CoolSculpting, what to expect during the procedure, and how it can help you. Contact us to schedule your complimentary no-risk consultation.
---
At Cool Renewal Spa, we can help you with Losing Belly Fat Fast in Charlotte, Hickory, Lake Norman, Rock Hill, Mooresville, Cornelius, Huntersville, Pineville, Matthews, and the rest of North Carolina.