LOSE BELLY FAT, HICKORY, NC
Contact us if you are interested in learning more about how you can lose belly fat without breaking the bank or missing a beat in Hickory.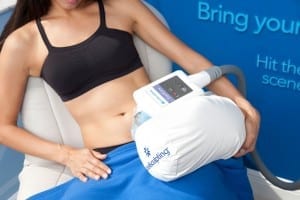 Did you know there is a way for you to lose belly fat without going under the knife or spending hours and hours on a treadmill and eating nothing but celery? Would you like to see results in a spa environment that doesn't put a stop to your day? Too good to be true, right? Not so! At Cool Renewal Spa, we offer the benefits of a full spa experience and the option to lose belly fat all in one visit. And even better – it is with an affordable price. How can we offer this exciting solution? With our great CoolSculpting technology.
One-Hour Treatments – The option to lose belly fat with a one-hour treatment may seem unrealistic, but when you come to us at Cool Renewal Spa, we offer a comfortable spa experience that helps you achieve your goal of removing stubborn belly fat in no time. Spend time relaxing with us at your convenient one-hour appointment.
Relaxing Atmosphere – What if losing belly fat meant enjoying a relaxing atmosphere where you can sit back and enjoy your time? At Cool Renewal Spa, many of our patients enjoy our customized relaxation rooms, where a number of convenient options are offered for your enjoyment.
Stay on Schedule – If you have looked into invasive surgeries, you may be turned off by the fact that you have a long recovery time and an expensive hospital stay. If you don't want to miss out on your daily activities, CoolSculpting technology is perfect for you! You can continue your normal daily activities immediately after the procedure without worry.
Gain confidence in your body and enjoy the complete spa experience when you come see us at Cool Renewal Spa. If you are in Hickory, North Carolina and are interested in learning more about how you can lose belly fat without missing a beat, you have come to the right place.  This non-invasive technology offers you the benefits without the hassle. Call us today to find out more.
---
At Cool Renewal Spa, we can help you lose belly fat in Hickory, Charlotte, Lake Norman, Rock Hill, Mooresville, Cornelius, Huntersville, Pineville, Matthews, and the rest of North Carolina.
| | |
| --- | --- |
| | Many of us have bulges of stubborn fat. |
| | Those unwanted bulges contain fat cells, which can be resistant to diet and exercise. |
| | Coolsculpting uses controlled cooling to target and crystallize fat cells. |
| | Crystallized fat cells gradually die, and are naturally reduced from your body. |
| | In the weeks and months following treatment, the remaining fat cells condense, reducing the fat layer. |
| | Coolsculpting lets you say goodbye to stubborn fat without surgery. |
---
Real patients discuss their experiences with CoolSculpting
Similar Services We Offer: