COOLSCULPTING, North Carolina
CoolSculpting at Cool Renewal Spa in North Carolina is a completely non-surgical procedure that can help you reduce unwanted fat.
What if there was a way to reduce stubborn fat without diet, exercise, pills or fads?  What if this "miracle fat eliminator" worked without needles, surgery and most importantly no downtime?  There is a way.  It's called CoolSculpting and is available at Cool Renewal Spa here in North Carolina.
What is CoolSculpting?
CoolSculpting is an FDA-cleared alternative to surgical liposuction that uses Cryolipolysis™ fat-freezing technology to safely and effectively kill unwanted fat cells.  No anesthetic is needed, and no incisions need to be made.  You can return to your regular routine right after being treated.  With targeted cooling, your fat is safely chilled to damage the fat cells without harming any of your surrounding skin or tissue.  During the weeks that follow the treatment, your body will naturally reduce the damaged fat cells, leaving you looking slimmer. Call Cool Renewal Spa today and find out if CoolSculpting is right for you.
Sit back and relax while our team removes your stubborn fat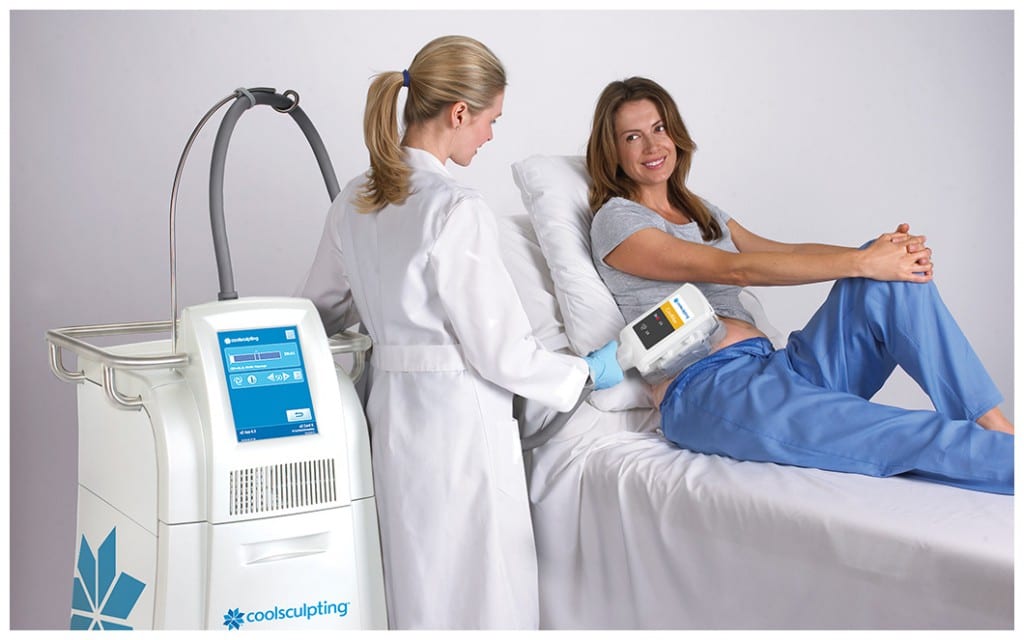 What happens during your treatment?
CoolSculpting at Cool Renewal Spa in North Carolina is a completely non-surgical procedure.  When you come in for your procedure our CoolSculpting staff will place a protective gel pad over the treatment area.  Once you are comfortable, the CoolSculpting device will use a combination of gentle vacuum pressure and cooling to treat the fat below the skin and freeze and kill the unwanted fat cells.  The most common areas we treat are the waist, thighs, "saddlebags", abdomen, "love handles" and "muffin tops". The treatment time takes about an hour, in which most of our patients relax comfortably in our customized CoolSculpting relaxation rooms.  Read a book, surf the Internet or even watch a movie on one of our private wide screen televisions.  Our goal is to make your treatment time as relaxing and enjoyable as possible.
Can I return to normal activities after the procedure?
Yes, right away.  Since CoolSculpting is completely non-surgical you can return to normal activities immediately.  Some patients experience redness, minor bruising, tingling or numbness in the treated area, but this is temporary and will resolve completely.  Most times patients return to work after the session is over.
When will I see results?
You may start to see changes in the treated areas as quickly as three weeks after your treatment and will experience the most dramatic results after one to three months.  Your body is still flushing fat cells and will continue doing so for up to four to six months after treatment.  Your Cool Renewal Spa treatment consultant will work with you to verify and document your results.  Nothing says "WOW" more than your personal "Before and After" photos.
Are the results permanent?
During CoolSculpting, the treated fat cells are reduced.  Once reduced, they will not reappear if healthy exercise and lifestyle are maintained.
How much does the procedure cost?
One of our most asked questions. The CoolSculpting procedure is actually very affordable compared to more invasive procedures like liposuction. The price is based on the number of areas we treat. It can range between treating just 2 areas (love handles) to treating 10+ areas. Honestly, its really based on your specific desires and body type. We don't quote prices online as we need to see you in person and do a full body assessment to give you specific pricing. It really does vary patient to patient. Our pricing is very competitive in the market place and well worth the investment to give you a new body!
Sounds great, how do I get started?
The first step is to either call our office or complete our Request a Consultation form and set up a complimentary assessment visit.  You can't reduce that stubborn fat until you give Cool Renewal Spa a call!
---
At Cool Renewal Spa, we offer CoolSculpting services to residents of Charlotte, Hickory, Lake Norman, Rock Hill, Mooresville, Cornelius, Huntersville, Pineville, Matthews, and the rest of North Carolina.
| | |
| --- | --- |
| | Many of us have bulges of stubborn fat. |
| | Those unwanted bulges contain fat cells, which can be resistant to diet and exercise. |
| | Coolsculpting uses controlled cooling to target and crystallize fat cells. |
| | Crystallized fat cells gradually die, and are naturally reduced from your body. |
| | In the weeks and months following treatment, the remaining fat cells condense, reducing the fat layer. |
| | Coolsculpting lets you say goodbye to stubborn fat without surgery. |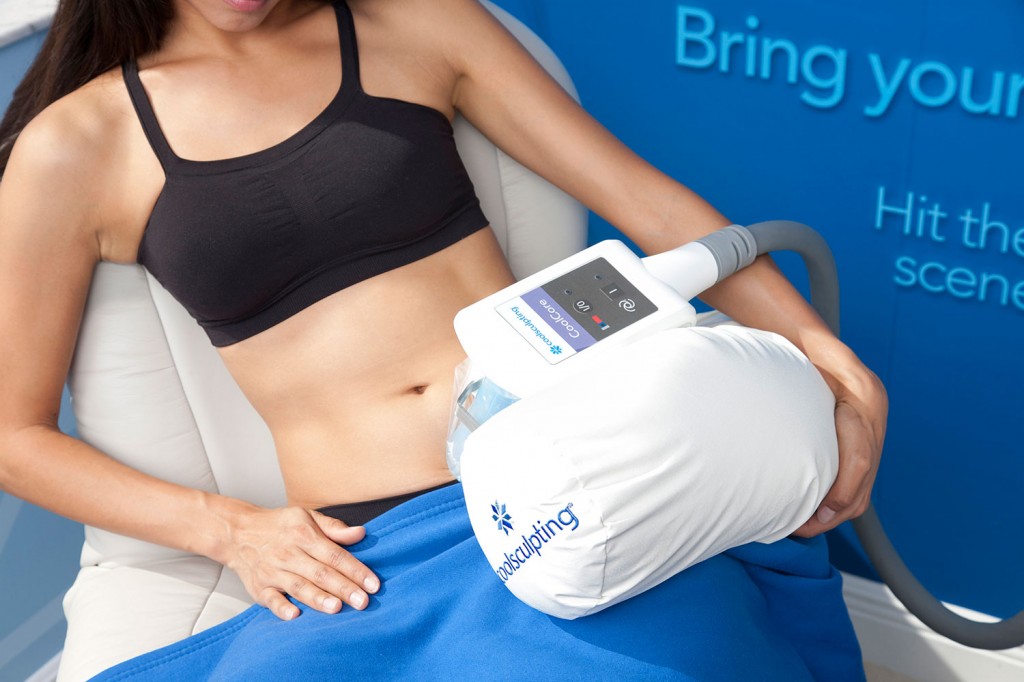 ---
Real patients discuss their experiences with CoolSculpting
Similar Services We Offer: