We have groundbreaking CoolTone Technology to help you achieve your body sculpting goals.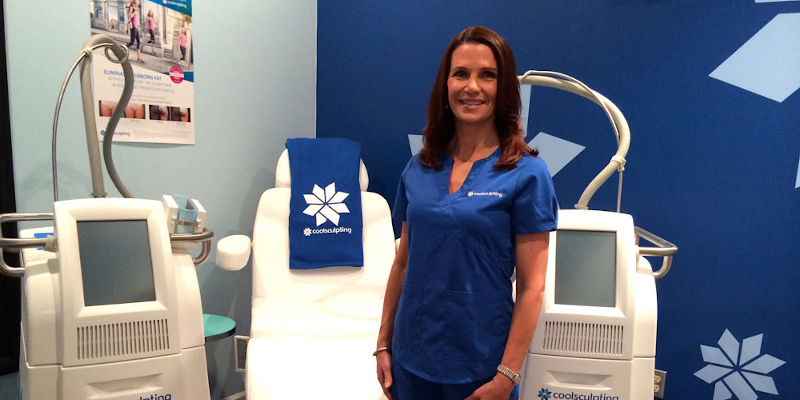 In the area near Mooresville, North Carolina, Cool Renewal Spa is known as the first and only nearby spa dedicated to the revolutionary CoolSculpting procedure that can eliminate stubborn body fat from a variety of problem areas. We are excited to share a new service we have added to benefit our clients. It is called CoolTone Technology, and it can help you achieve your body sculpting goals by helping tone, firm and strengthen your muscles like never before.
CoolTone Technology is truly a groundbreaking technological advancement. If you are already working on sculpting your body through working out and eating right, it can supplement these efforts and give you the results you've always wanted. CoolTone Technology can enhance your visible muscle definition, but how does it work? It uses Magnetic Muscle Stimulation (MMS) and high intensity, high frequency pulses to cause your muscles to involuntarily contract rapidly and repeatedly. These muscle contractions cause a response from your body – it starts to make stronger, leaner, and longer muscle fibers, improving your muscle conditioning without much effort on your part.
Here are just a few of the areas that can benefit from CoolTone Technology:
Buttocks: Firm and tone your buttocks without squats, lunges, and leg lifts.
Thighs: Increase muscle mass while toning and firming your thighs. It can also stimulate circulation and collagen production wherever it is used.
Abdomen: The abdomen is one of the most challenging areas to tone, especially if you are a female who has had one or more children. We can help you firm and tone this area and achieve the sculpted look you have always wanted.
Through the stimulated, rapid muscular contractions, CoolTone Technology can easily help you increase your muscle strength, tone, mass, and definition. The procedure is quick and easy, as well as comfortable. Most sessions are around 30 minutes, though they may vary somewhat depending on your personal goals. Generally, we recommend four treatments over a two week period to achieve optimal results. This treatment brings your muscle to the surface and can help you feel your most confident.
CoolTone Technology is a great option for most of our clients, but it may not be right for you if you have a pacemaker or another type of implanted medical device. You can call us to schedule a free consultation, where we will discuss the details and make sure this is a good option for you. If you are wondering what to expect after treatment – there is no downtime or restrictions after you finish a session. You may have some soreness and feel like you completed an intense workout in the targeted area, because the muscle contractions are stimulated but your body is actually doing the work.
If you are in generally good health and are looking for help getting a more defined, toned appearance, call us today and ask about CoolTone Technology. Our trained technicians are happy to answer your questions and schedule a consultation for you today.
---
At Cool Renewal Spa, we offer the CoolTone technology to residents of Charlotte, Hickory, Lake Norman, Rock Hill, Mooresville, Cornelius, Huntersville, Pineville, Matthews, and the rest of North Carolina.