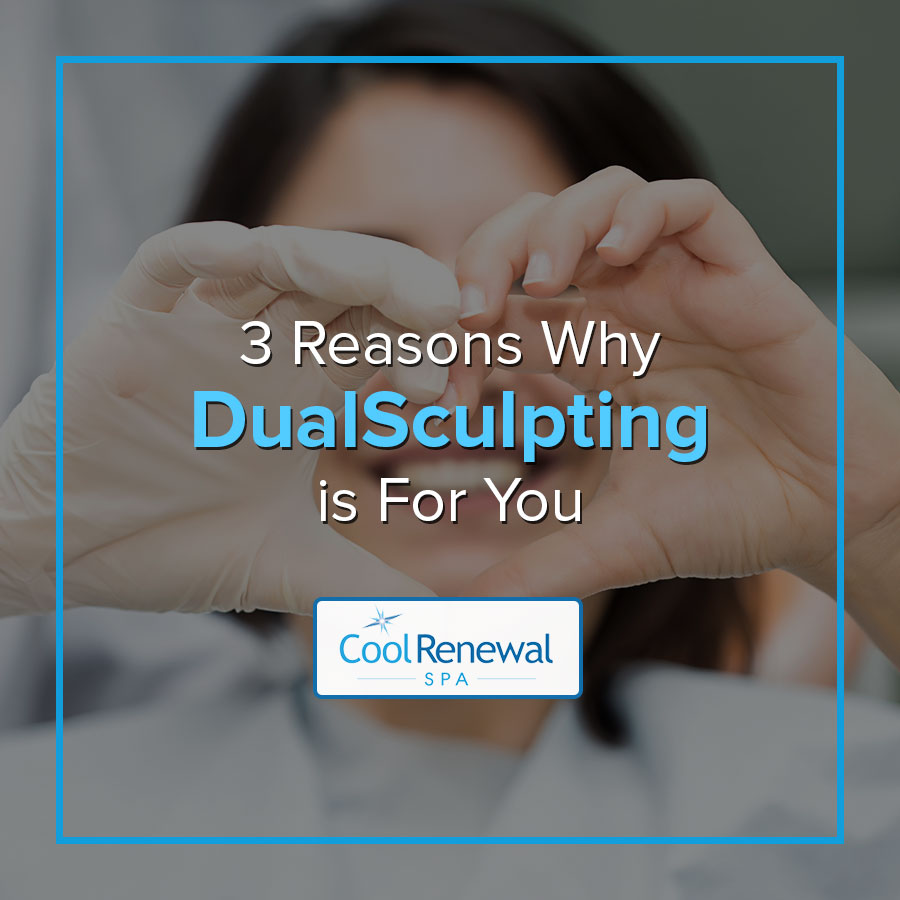 There are many different types of cosmetic improvements and surgical manipulations that you can do to get the troublesome parts of your body the way that you would like them. Whether you're looking for a way to get back to your pre-baby body or just tired of dealing with a stubborn love handle, muffin top, or thigh and arm fatty deposits, you want results. While exercise and liposuction can certainly get you to where you want to go, what if there was a less invasive method for you? At Cool Renewal Spa, we would like to tell you why DualSculpting can be the answer for you.
1. Provides self-care. These days, we are so busy that it feels like everyone is vying for a portion of our time. Between work, family and social obligations, we often forget that it is important for us to take time for self-care as well. DualSculpting can help you get the body you've been working for, which in turn can increase your confidence and comfort within your own skin.

2. Time saving. With DualSculpting, you are able to use the CoolSculpting methods of freezing unwanted fat cells on multiple areas at once. You'll be able to fit more treatments into your already busy schedule. Additionally, because CoolSculpting does not require a surgeon's knife or a hospital stay, you can easily resume your normal daily life without downtime.
3. Convenient. With Cool Renewal Spas in many locations, there is sure to be one close to you for your convenience. Even if your drive is a little farther than desired, you can make up for any lost time by choosing DualSculpting treatments.
If you'd like to know more about DualSculpting, we would love to talk with you. Contact us here at Cool Renewal Spa today.