CoolSculpting Services, Rock Hill, SC
We specialize in providing you with exclusive CoolSculpting services in a spa environment near Rock Hill, SC.
Whether you consider yourself a fitness fanatic or not, even the healthiest of people still believe their bodies have problem areas. Whether it's that little bit of fat in your upper back, your love handles, or the front pooch you gained after pregnancy, there are very few of us who are completely satisfied with the way we look. Since lengthy visits to the gym are only available to those who have the luxury of time, many people turn to fad dieting to help them fix the areas regular diet and exercise can't get to. Plastic surgery is another option for those who are able to spend the income on procedures that are not only expensive, but very invasive.
CoolSculpting services are a new and unique way to help fix problem areas at a fraction of the cost and pain of plastic surgery. A non-surgical option, CoolSculpting services are FDA-cleared to reduce fat cells in the body. With a special device, our trained technicians freeze fat cells under the skin, not harming the surrounding tissues, eventually causing the fat cells to crystallize and die. These CoolSculpting services are not an answer to obesity, but are perfect for those who want to target problem areas like love handles, arm fat, bra fat, thighs and stomach rolls. The closer you are to your target goal weight, the more effective treatments will be for you and the fewer number of treatments you will need.
At Cool Renewal Spa, we specialize in providing you with exclusive CoolSculpting services in a spa environment. If you want the ultimate spa experience to go along with your CoolSculpting services, come see us – we're the best because CoolSculpting is all we do! You don't have to feel as if you're walking into a doctor's office to receive a treatment. Come and relax with us and enjoy your day, the Cool Renewal Spa way. Call us to book your free consultation today and start your journey towards the body you've always wanted.
---
At Cool Renewal Spa, we offer CoolSculpting services to residents of Charlotte, Hickory, Lake Norman, Rock Hill, Mooresville, Cornelius, Huntersville, Pineville, Matthews, and the rest of North Carolina.
| | |
| --- | --- |
| | Many of us have bulges of stubborn fat. |
| | Those unwanted bulges contain fat cells, which can be resistant to diet and exercise. |
| | Coolsculpting uses controlled cooling to target and crystallize fat cells. |
| | Crystallized fat cells gradually die, and are naturally reduced from your body. |
| | In the weeks and months following treatment, the remaining fat cells condense, reducing the fat layer. |
| | Coolsculpting lets you say goodbye to stubborn fat without surgery. |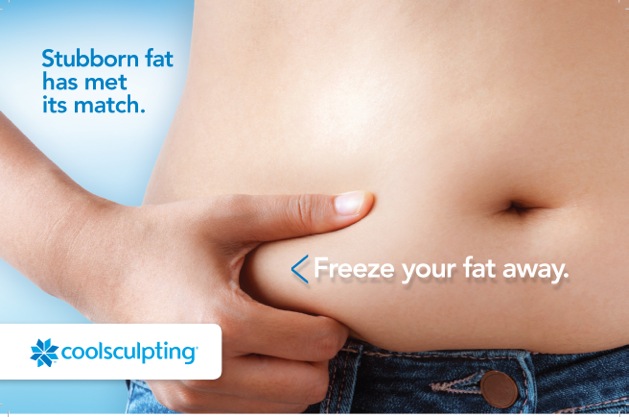 ---
Watch these videos to learn more about CoolSculpting