CoolSculpting for Men,
Charlotte, NC
CoolSculpting for men can help you get rid of stubborn fat without downtime, surgery, or needles in Charlotte.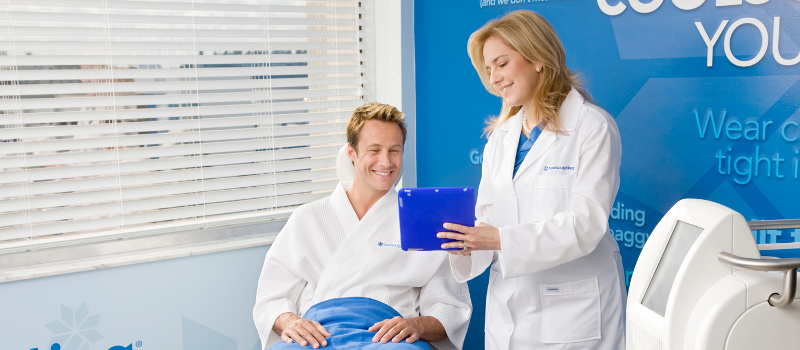 What if there was a way to lose that excess fat and finally feel confident without extensive exercise, dieting, pills, or fads? What if this fat eliminator didn't use surgery, needles, or require downtime? The good news is that there is a way to look like those men in the health and sports magazines – CoolSculpting is a revolutionary fat-eliminating procedure that helps men feel better about the skin they're in.
As an FDA-cleared alternative to surgical liposuction, CoolSculpting for men uses Cryolipolysis™ technology to effectively and safely kill unwanted fat cells. No incisions need to be made, and the process does not require an anesthetic. After we are done with the procedure here at Cool Renewal Spa, you can get right back to work, school, or your other daily activities.
When you come in for your appointment in Charlotte, North Carolina, we'll use targeted cooling to safely chill fat and damage the fat cells. This process does not harm any of your surrounding skin or the tissue beneath your skin. After your treatment, your body will begin to naturally reduce these damaged fat cells, which leaves you looking slimmer and more toned.
Sit back and relax while our qualified team removes stubborn fat from your problem areas, like your love handles, back, abdomen area, and thighs. CoolSculpting is NOT just for women! To find out more about CoolSculpting for men and how this procedure can help you get your ideal body, get in touch with us at Cool Renewal Spa today. We look forward to hearing from you!
| | |
| --- | --- |
| | Many of us have bulges of stubborn fat. |
| | Those unwanted bulges contain fat cells, which can be resistant to diet and exercise. |
| | Coolsculpting uses controlled cooling to target and crystallize fat cells. |
| | Crystallized fat cells gradually die, and are naturally reduced from your body. |
| | In the weeks and months following treatment, the remaining fat cells condense, reducing the fat layer. |
| | Coolsculpting lets you say goodbye to stubborn fat without surgery. |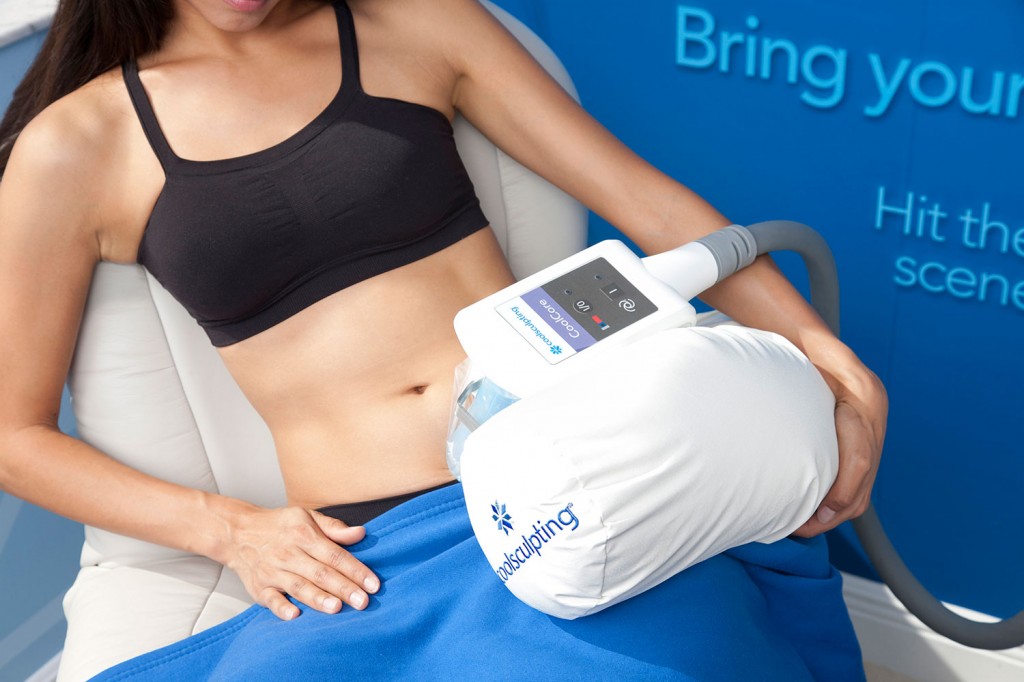 ---
Real patients discuss their experiences with CoolSculpting