Scarlet SRF Microneedling with EXO E Technology
What is Scarlet SRF?
Scarlet SRF distributes RF energy through an array of 25 non-insulated microneedles. As the RF signal passes through the skin, it generates an electrothermal reaction capable of coagulating the tissue at temperatures known to induce the production of collagen and elastin.
Scarlet SRF safely and effectively treats all skin types with minimal to no downtime, no incision, and is virtually painless. Scarlet SRF allows for custom treatment modes to the scalp, face, and body.
Whether your areas of concern are face, body, hands or legs, Scarlet SRF can help with a wide variety of cosmetic concerns. From skin tightening on the face and neck, to tone and texture, rosacea, aging hands and even loose skin on the body!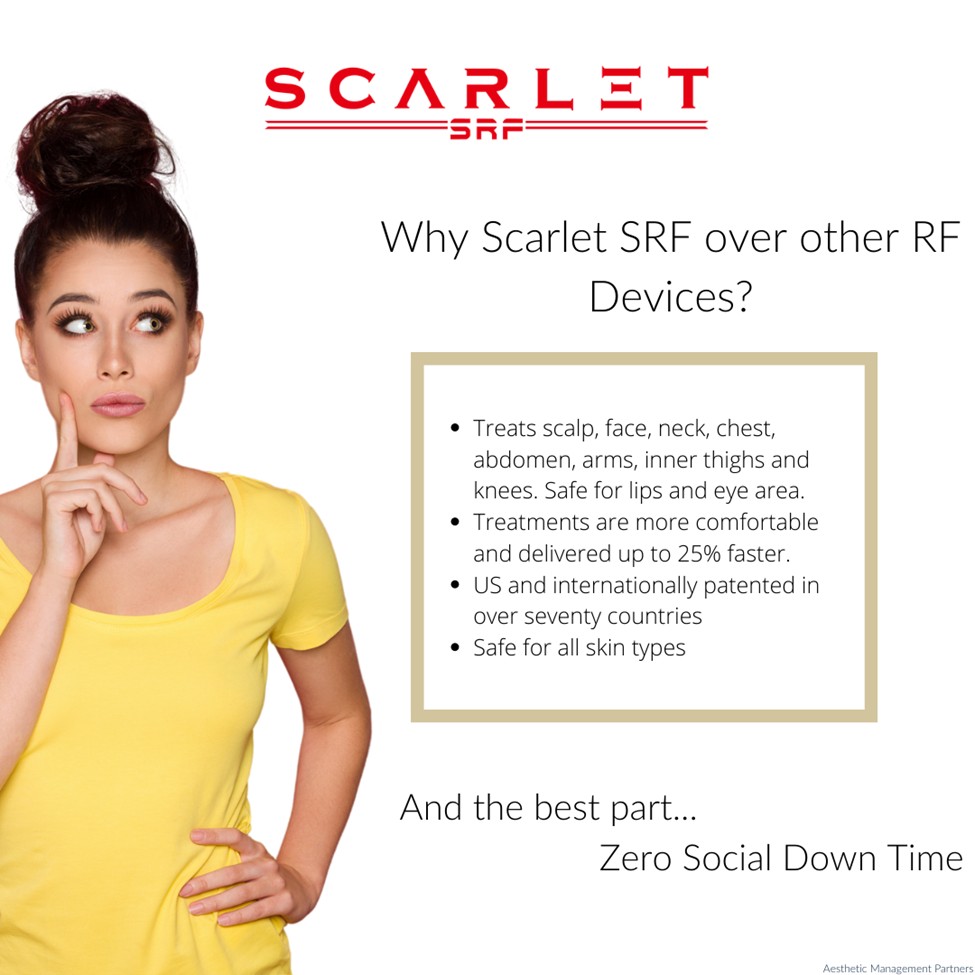 Is Scarlet SRF right for me?
This treatment can be beneficial for almost everyone. Scarlet SRF is FDA-cleared for all skin types.  Scarlet should not be considered if you are pregnant or lactating, have a defibrillator, metal implants, pacemaker, auto-immune disease, cancer, or skin disease, or if you are a Roaccutaine user. Contact us today with a free assessment to find out if Scarlet RF system is right for you!
If you are concerned about physical discomfort or anxiety with treatment, please ask about the EXO E organic plant based system during your initial consultation.
What makes CoolRenewal Spa different from other practices?
As with all other body contouring options here at our practice, when we decide to offer another option to our patients, we are fully invested in becoming the best.