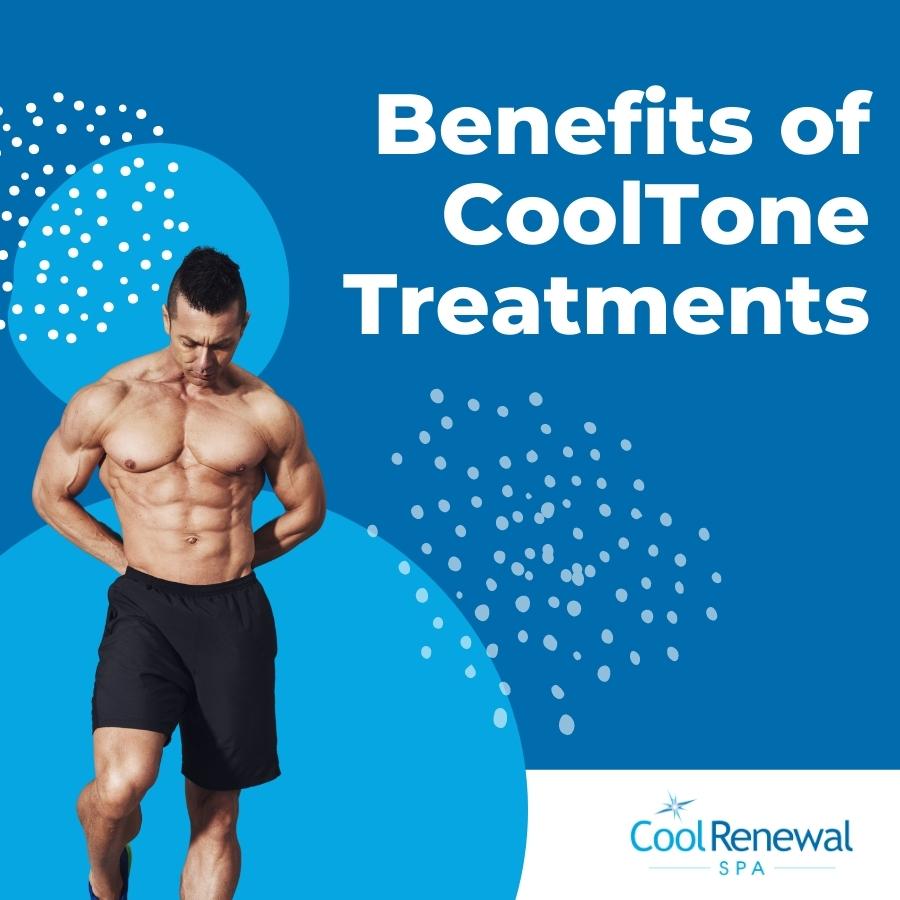 Some results just cannot be achieved by exercise alone. If you are realizing that all your work in the gym just isn't getting you all the results you are looking for then we recommend CoolTone. CoolTone stimulates muscle through magnetic technology. The electromagnetic stimulation can induce muscle contractions. These contractions build up your muscle fibers. There are many benefits of CoolTone. Some of these benefits are listed below.
Strengthens and tones your muscles
No recovery time
Improve your abs, butt, and thighs
FDA cleared
Non-invasive
Works for both women and men
Fast treatment time
Lifts and tones buttocks
Targets your abs and legs
Superior results when paired with CoolSculpting
Relaxing spa experience
Can treat multiple areas
Here at Cool Renewal Spa, we know that you will love your experience and results from CoolTone treatments. We strive to give our clients a relaxing and enjoyable experience from the moment they call to set up their free consultation. We know that you will love your results and will benefit tremendously from CoolTone. Our staff is fully trained and very experienced to give you the best results possible. Give us a call today to schedule your free consultation and to discuss the many options we have to help you obtain your goals and dreams in a healthy and confident body.